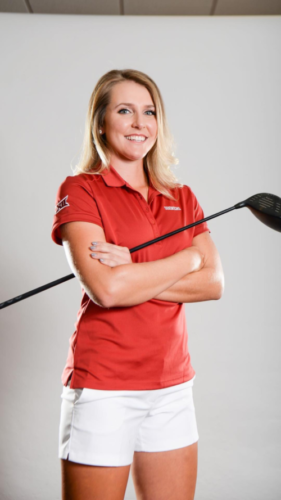 Do you ever wonder what's inside the head of a former Division 1 Golfer and current Symetra Tour Player?
Good news for you, now you don't have to!
This weeks alumni spotlight, Rylee Pedigo comes to us from Fort Worth, Texas! She just recently finished Stage II of LPGA Qualifying and received her full-time Symetra Card for the 2019 Season….AMAZING. Prior to college she won the 2014 Fort-Worth ISD 5A individual and team championships. She qualified for the 2014 U.S. Women's Amateur. Was a Kathy Whitworth Invitational Invitee in years 2012-2014. She was also a member of our Red River Rivalry team (TJGT vs. OJGT) and won our DBU Patriot Tournament in a playoff.  
During her time at The University of Oklahoma she carded 6 career Top-20 finishes, and 3 Top-10 finishes. She shot an impressive 67 (TWICE!) during 2 tournament rounds; and her best collegiate tournament finish of 2nd place at the 2016 Clover Cup. 
Name: Rylee Christian Pedigo
Age: 22
Hometown: Fort Worth, Texas
High School: Pachal, Class of 2014
College: The University of Oklahoma
Favorite Golf Course: Reserves at Lake Keowee (Sunset, SC) or Jimmie Austin (Norman, OK)
Favorite Golfer: Tiger Woods "He's Back!!!"
Biggest Golf Accomplishment: Qualifying for 2 USGA Events (U.S. Junior Girls & U.S. Women's Amateur)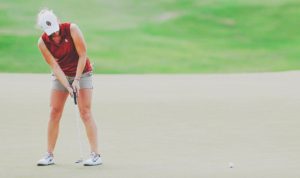 What part of your game are you always working on? Why?
"I am always working on my short game, because its the best place to make up the most shots throughout a round. Knowing you can trust your short game and rely on getting the ball up and down is a round saver! Plus, one 350 yard drive is just as important as a 3 foot putt!"
What advice would you give to junior golfers?
"I would say never give up, always keep pushing forward. Work hard and finish your round or practice knowing that you never quit and gave it 100% effort. Believing in yourself and your game throughout your round can turn that +3 front 9 into a -3 on the back 9. MOST IMPORTANTLY: Smile and have fun!!!"
What is your favorite TJGT memory?
"Always meeting new people and having so much fun making many friends and traveling all over Texas! The Texas-Oklahoma cup was always a blast and winning it the year I played was event better."
What was your favorite TJGT tournament? 
"DBU Patriot Tournament at Golf Club of Dallas! I won the tournament in a playoff on the last hole. It was my first time in a play off… super fun!"