Craig Rosengarden
President

Travis Measley
Executive Director
Donna Smith
Administrative Assistant
Tournament Staff and Tournament Directors
DALLAS/FORT WORTH STAFF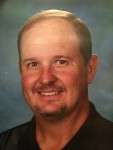 Coach Matt Glenn
Coaching at: Southlake Carroll High School
Coaching Highlights: 8 State Championship Titles, National Coach of the Year – Nation Coaches Association, Rusty Draper National Coach of the Year, Fort Worth Star Telegram Coach of the Year, NTGSGAC Coach of the Year.
Coach Kerry Gabel
Hometown: Originally from New Mexico, (Currently residing in Haslet, TX)
College attended: Texas State University
Coaching at: Creekview High School – Carrollton, Tx
Coaching Experience: 2 years of high school basketball, 8 years of high school golf, and 5 years as an assistant at Plum Creek GC
Coach Brad Huff
Hometown:  Frisco, Texas
Coaching at: Lone Star High School
Coaching Experience: Coaching for 15 years; 5 years as a TJGT staff member
Personal Achievements:
I really enjoy working with the elite coaches and players in junior golf!  My wife Laura and I just celebrated our 10th wedding anniversary.  We have two boys, Brandon 6, and Brady 2.
Coach Barry Hawkins
Home Town:  Trophy Club, Texas
High School: Byron Nelson High School Coaching Experience: 24 total years of high school coaching; 9 years of coaching golf; 6th year head golf coach (Byron Nelson HS)
College Attended: University of North Texas/BS in Kinesiology
Coaching Highlights (5 years): 8 district championships (5 girls/3 boys); 6 regional championships (4 girls/2 boys); 1 state championship (girls) 5 straight state championship appearances for girls (2010-2014) finishing 3rd-5th-2nd-1st-5th 3 straight state championship appearances for boys (2012-2014) finishing 4th-5th-4th NTHSGCA Girls Coach of the Year 2010, 2012, and 2013; NTHSGCA Boys Coach of the Year 201113 College Golf Scholarship Recepients
Personal Achievements: Father of three beautiful teenage children (triplets…1 girl and 2 boys)
Coach Ryan McCurley
Hometown: Trophy Club, TX
Bio: I am entering my 20th year to teach and coach and in the upcoming 2015-2016 school year. This year will mark my 6th at Byron Nelson HS and my 5th to be the assistant golf coach. I began my career as a baseball and football coach during which time I coached at Flower Mound HS, Colleyville Heritage HS( where I was the head baseball coach), Southlake Carroll HS and Aledo HS where I was the head baseball. During that time I also spent 3 years coaching college baseball in the Texas Collegiate League. I have been blessed to be a part of great athletic programs and have been a part of 3 state championships and 1 Collegiate League championship. I have been married for 15 years to my wife Julie who teaches in Southlake and we have two boys, Garrett who is 13 and Gavin who is 10. We live in Roanoke and spend all our extra time going to our boys games as they both play multiple sports.
Coach Jerry Crumpton
HOUSTON STAFF
Chad Handley
Hometown:Rossford, Ohio
School: B.F. Terry High 1998-2000 Fort Bend Austin 2000-2012 The Woodlands High School 2012-Present
Coaching Experience: 15 Years
College Attended: THE Ohio State University – BS Zoology 1996
Coaching Highlights: Girls State Qualifier Medalist 2001, 2013 Girls State Qualifier Team 2014
Boys State Qualifier Team 2013 TJGT Houston Regional Tour Director 2008-present Founded the Fort Bend County JGT in 2002 which became the Beltway JGT in 2012 and currently has 13+ regions State wide and into Louisiana.25 former HS players have played or are currently playing for their college teams.
Personal Achievements : I am 42 for 42 on my new year's resolution to live another year.
My Ideal Foursome:  Me, Kate Beckinsale, Emilia Clarke, Kristen Kreuk
 Coach Scott Bryant
Hometown:  Atascocita, Texas, since age 9.  1996 graduate of Humble High School
College Attended:  San Jacinto College / Lamar University – BS in Business Marketing
Coaching at: Atascocita High School
Coaching Highlights:
Helped Humble High place 3rd at the Texas State tournament in 1996.
Personal Achievements :
Collegiate golf at San Jacinto Jr. College and Lamar University.
Coach Eric Noski
Hometown:  Montgomery
College Attended:  Sam Houston State University
Coaching at:  The Woodlands High School
Coaching Experience: 8 years for TWHS Golf Team
Coaching Highlights:
Assistant Coach for the 2005 and 2007
State Champion Highlander Boys Golf Team.
Personal Achievements:
I hold the course record at The Village Golf Club (formerly Panorama Country Club) in Conroe, TX.  "62"
Coach Kirk Thomason
Hometown : Montgomery, Tx.
College Attended: SWTSU class of 78
Coaching at: Montgomery High School
Coaching Experience: 29 years
Coaching Highlights:
Head Coach Aldine Eisenhower 1985-90. State qualifiers (girls 1986, 1988) (boys 1990)
Head Coach Willis High School 1993-2004 Reg qualifiers (girls 1996, 2000) (boys 1995, 1998, 2004)
Varsity Assistant The Woodlands HS.2004-2007 (girls-2005 2nd state, 2006 3rd state 2007 2nd state)
(boys-2005 state champs, 2006 4th state, 2007 state champs)
Personal Achievements:
Married to Janet Thomason 19 years, 3 sons, Tyler 17, Logan 14, Gavin 11.
 Coach Sean Ewing
Hometown: Houston, Texas
College attended: Southwest Texas State University
Coaching at: Seven Lakes High School, Katy ISD 9 years
Coaching Experience:  15 years total
Coaching Highlights:
Boys Team State Finalist 207, 2008, 2009, Girls Team State Finalist 2010
Personal Achievements: Have a wonderful 7 year old Son – Jackson
Coach Rick Nordstrom
Hometown:  Lake Jackson, Texas (Currently residing in Cypress, Texas)
Coaching at:  Cinco Ranch High School
Coaching Experience: 27 years total coaching at the high school level
Coaching Highlights:
Past season (2011):  Boys won Region first place and girls second in Region III-5A.
Boys have won the last 5 district championships, and girls have won 4 of last 5.
11 District Championships in 9 years at CRHS for boys and girls
9 Region Tournament appearances in 9 years at CRHS
State Qualifiers:  boys (2003, 2007, 2011) girls (2011)
Recently named "Katy ISD Boys Coach of the Year" for 2010-2011
UIL Region Tournament Director for both Region III-5A Golf and Region III-4A Boys Basketball Tournaments.
Current Vice-President for the Texas Association of Golf Coaches
Served on the THSCA Advisory Rules Committee for Golf 2004.
Basketball All-Star Coach for the 2003 Greater Houston All-Star Game.
Coached in 5 Region Basketball Tournaments as the Head Basketball Coach at Texas City before switching to coaching golf in 2002.
Personal Achievements:
Hobbies:  Travel, PA announcer at CRHS football games, working TJGT events, and playing lots of golf.
Coach Jason Jezek
Hometown: Houston, TX
School: Clements High School
Head Golf-Coaching Experience: 8 years Varsity Boys at Clear Lake HS (1998-2006) 8 years Varsity Boys at Clements HS (2006-present)6 years Varsity Girls at Clements HS (2008-present)
College Attended:  Purdue University- BS Business; MS Human Resource Management Coaching Highlights:  Served as Coach for two 5A State Individual Champions (Blake Redmond- 2007; Portland Rosen – 2009) Served as Coach for 5 Clements Ranger and Lady Ranger Teams qualifying for berth in Texas 5A State Championship (2009-Girls; 2010- Boys; 2011- Boys; 2013- Girls; 2014- Girls) 27 former HS players have played or are currently playing for their college teams
Personal Achievements: 4-year Varsity Golfer at Purdue University Captain/MVP Purdue University Men's Golf Team 3-year recipient of Academic All-Big-Ten Award (Men's Golf) Played professionally for 2 years on various Mini-Tours
Coach Paul Donley
Hometown: Katy, Texas
Coaching at: Katy High School
7th year of coaching
University of Texas at San Antonio
2010 Boys Regional Qualifier, 2010-2012 Boys/Girls Individual Regional Qualifiers.
I have coached 4 collegiate golfers all of which are currently playing.
4- year HS Varsity letterman.
Coach Kevin Edmonson
Hometown: Naples, TX (Paul Pewitt High School)
Current School:
Oak Ridge High School (Conroe)
Coaching Experience:
17 years (16 years as boys and girls varsity head coach)
Colleges Attended:
East Texas State University–BA in History/Kinesiology
Sam Houston State University–MA in Kinesiology
Coaching Highlights: 
4 District Championships, 9 Regional Appearances, 2 State Appearances 
Coached 12 collegiate golfers.
Personal Achievements :
PGA Member (A-6)
Wife-Elizabeth.  Three children:  Greg (13), Andrew (11), Abigail (8)
Coach Steve Bruce
Hometown: 
Spring, TX
School: Klein Collins High School
Coaching Experience:
25 years HS Coach, 7 Years as Head Varsity Golf Coach
College Attended: 
Sam Houston State University, Lamar University, Wharton County Jr. College – BBA in Finance, Masters in Ed. Administration
Coaching Highlights: Helped Klein Collins High team/players to the Region 2 Tournament every year.
Coached 3 future collegiate golfers
Personal Achievements : Played Baseball at Wharton Country Jr. College
Coach Michael Mead
Hometown: The Woodlands, Texas
College attended:  The University of Michigan
Coaching at: The Woodlands High School
Coaching Experience:  10 years as Varsity Assistant (Boys and Girls)
Coaching Highlights:
Boys State Champions (2007)
Girls State Champions (2003)
SAN ANTONIO STAFF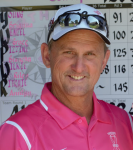 Coach Randy Spivey
 Hometown: San Antonio, Texas
School: Head Golf Coach at Churchill High School in San Antonio 29 years as a head Golf Coach Started coaching Football and Golf 15 at Judson 11 Years at Churchill
College: Southwest Texas State
Coaching Highlights: 11 Straight appearances to the State Tournament. 2006 State Runner-up boys team. 31 players played or currently playing at the Division I or II Level.Personal Achievements: Played both Baseball and golf on Scholarship for the Southwest Texas State Bobcats.Married to Cyndy for 33 years. Two kids: Delayna 30 Principal at Boerne and Taylor 25 Coaching at Hill Middle School.
Coach Richard Wager
Hometown:  Grand Rapids, MI, moved to Texas in 2001.
Coaching at:  San Antonio Johnson High School
Coaching Experience: Starting 7th year as golf coach.  Head Coach at Lee HS, Assistant at MacArthur and now the Assistant at Johnson HS.
Coach Joseph Ashley
Hometown:  San Antonio, Texas
Coaching at: MacArthur High School, 4th year
Coaching Experience: 8 years coaching
Coaching Highlights:
Previously coached at Pflugerville Hendrickson where I made 3 state tournament trips ('06-'08) with individual golfers, highlighted by 2 individual runner-up finishers.  At MacArthur I have qualified 2 individuals('09, '11) and one team for the state tournament ('10).
Coach Matt Wernecke
Hometown:  Austin, Texas
College Attended:  Played golf at Sam Houston State University
Coaching at: Vandegrift High School
Coaching Experience:  Head Boys/Girls golf coach
Coach Jason Pape
Hometown: La Grange, Texas
Education:La Grange High School 92 South West Texas State University (AKA – TX State) 98 BA History/Psychology – Secondary Education Coaching Career: 14 years San Marcos High School 2 years Smithson Valley High School Coaching Highlights:Multiple District Championships and Regional appearances. 2014 Region IV 5A Girls ChampionsCoached 7 collegiate golfers and all of whom were competitors on the TJGT!
Personal: Married to my beautiful wife Chiara, and we have two future TJGT contenders Hannah and Madison!Coached State and National pole vault Champion Jason Colwick who is also a lead contender to represent the USA in the 2016 Summer OlympicsI consider myself extremely blessed to be called a coach and to have the opportunity to work with so many gifted young men and women on the Texas Junior Golf Tour.
Coach Craig Koch
Hometown:  Ranger, TX
School: San Antonio Churchill
Coaching Experience:  24 years, High School and College golf and basketball
Colleges Attended:  Midwestern State University,  Weatherford College, Tarleton State University … earned B.S. degree
Fort Hays State University … earned M.S. degree in Sports Administration/Physical Education
Coaching highlights: 27 current or former players playing golf in college.  6 appearances at the Texas High School State tournament 1996 undefeated National Championship in basketball at Fort Hays State University.
Personal Achievements:  Texas state champion golf, 1986, played in 2 state tournamets.  Attended college on golf and basketball scholarships. All American golf  at Tarleton State University. I've been very active in golf no matter what sport I was coaching as a career.  I've been giving lessons since the age of 15.  I still love the game and compete when time and schedule allow.
Coach Brent McCuiston
Spring Branch, Texas
San Antonio Reagan High School, Boys and Girls (14th year)
Texas Christian University
33 years coaching experience.
At Reagan:
11 District Championships
7 individual District Champions
5 Regional Championships
2 individual Regional Champions
6 All-State players
13 State Tournament appearances
Coach Kevin Hildebrand