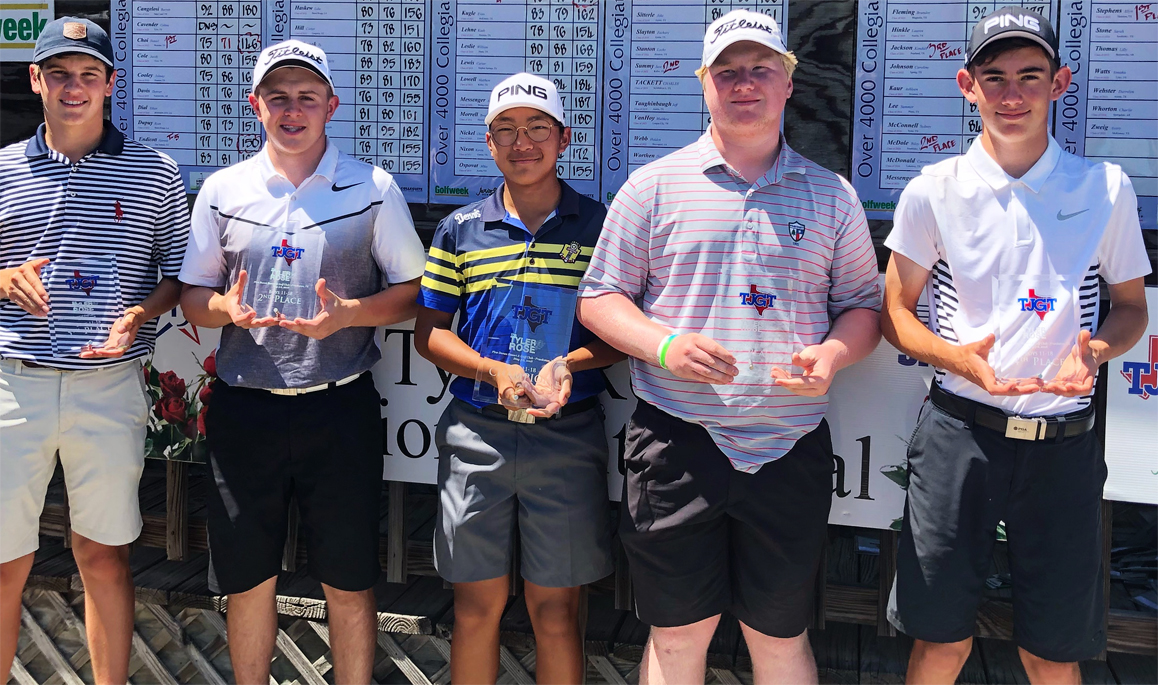 MAY 5-6 | FRANKSTON, TX – It was a birdie on arguably the toughest hole on the course – at one of the toughest venues of the year – that secured the victory for Westlake's Daniel Choi, giving him a final-round 1-under-par 71, and his first Elite Series championship victory on the TJGT. Choi birdied the incredibly difficult par-4 17th to claim the trophy in the Boys 11-18 division.
In the Girls 11-18 division, Houston's Allyn Stephens also claimed a one-shot victory over a host of competitors, good for her second Elite Series title in less than a year (Stephens won The Bayou Elite in July 2017). Both Choi and Stephens are from the class of 2022, meaning the future is bright for these young stars and the Tour.
Choi opened with a round of 75, leaving him tied for 5th after Day 1, but just two shots behind Longview's Carter Hill. Choi got off to a rough start to his second round, carding a bogey on the tricky first hole, as well as the par-5 5th, but turned things around on the 8th hole, where he made birdie, and then played his final nine holes in two-under-par. Finishing just a stroke back was Keller's Jase Summy, who shot an even-par 72 in his final round to take second place. Longview sophomore Cade Bruce finished in solo third, and Austin's Zach Kingsland finished a shot back of Bruce in fourth. Hallsville's Lake Juban and San Antonio's Garrett Endicott finished T-5, with Juban taking the final trophy via a scorecard playoff.
The round of the tournament was punched in by Juban on Day 2; he made three birdies on the front nine to shoot 3-under 69, and narrowly missed out on a 68 when his bid for birdie on the last hole grazed the lip of the cup. The Biggest Move of the final round went to Austin junior Jeff Taughinbaugh, who shot 86 in Round 1, but fired an impressive 71 the second day.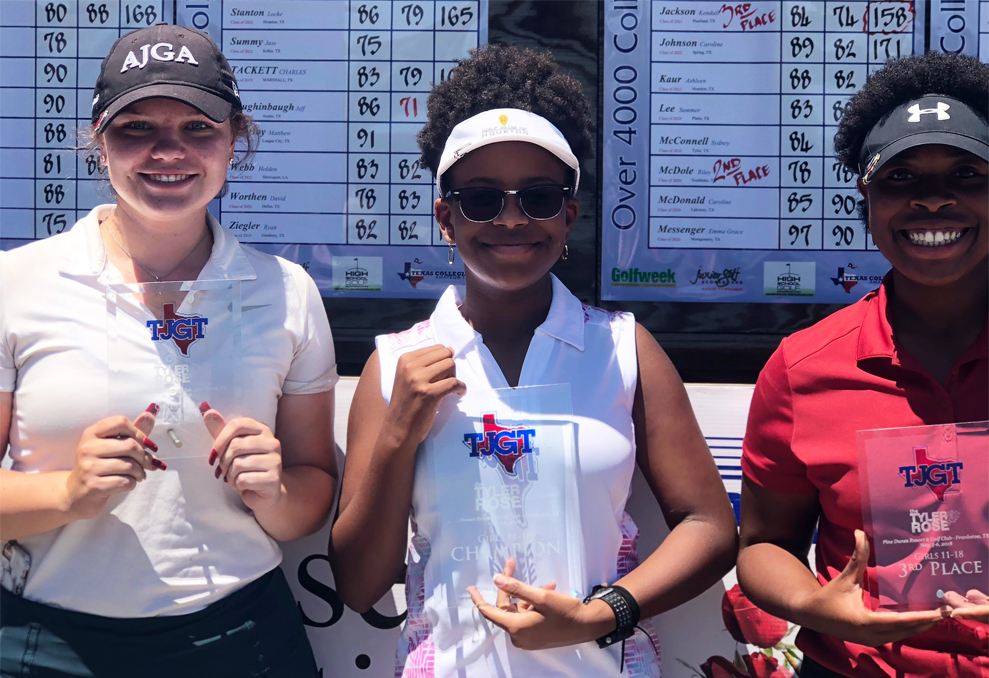 In the Girls division, Stephens stood one shot off the lead after Day 1, which was shared by three players – Southlake's Riley McDole, Austin's Lauren Hinkle and Tyler's Annaka Watts. Stephens was steady in Round 2, making a few bogeys on the difficult golf course, but avoiding large numbers as she went, and threw in a birdie on the par-3 third hole. McDole finished a shot back in solo second, and Pearland's Kendall Jackson and Austin's Ally Black finished T3, with Jackson winning the trophy in a scorecard playoff.
The Low Final Round went to Jackson, who shot 2-over 74, and the Biggest Move went to Austin's Mimi Burton, who improved upon her Round 1 score by 11 shots on Day 2.