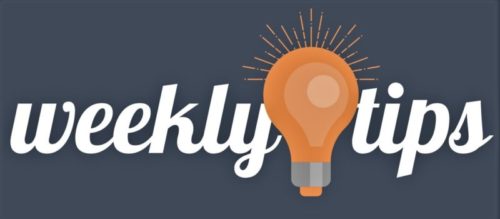 Welcome back to Recruiting Tip Tuesday!
Last week on Instagram we held a Q & A and had a ton of great questions from players and parents. This week we wanted to share all the questions and answers to spread the knowledge, so let's get started!
Question: Should we call or e-mail coaches?
Answer: Both! Your first contact with a coach should be through e-mail. After a relationship has been established, you can communicate through phone calls, texts, and e-mails! Coaches get a good number of calls daily, but are always checking their inbox. Your chances of them seeing your first contact via e-mail is higher! Always remember when you call a coach to leave a voicemail.
Question: How do you know college coaches are looking at you? 
Answer: First off, it's best to be knowledgeable about when coaches can start communicating with you. And of course, when the dead and quiet periods are. Most of the time if coaches are responding to your e-mails and calls, show up and watch at your tournaments, invite you to golf camps, official/unofficial visits, send you questionnaires, etc. they are interested. If you have had several attempts at communicating (via e-mail and phone) and haven't received any response back over a long period of time, they may not be interested.
Question: How should I decide which college coaches to contact? 
Answer: This will vary with every golfer! We suggest to first give yourself an honest evaluation of your academic and athletic ability. Next, come up with a list of criteria that might be important to you. Some examples are:
Academics
Location (close or far from home?)
Team roster depth (how many players? how strong/weak is the roster?)
School size (big or small?)
History of the program (old or new?)
Facilities (what is available to student athletes?)
The coach
Next, do a lot of research! Contact the coaches to let them know that you are interested and see how the elimination process goes once you visit the school.
Question: What do coaches want to know when your first contact them? 
Answer: Upon your first contact with a college coach you should provide the following:
Introduce yourself
Provide a golf resume with tournament results, grades, ACT/SAT scores, academic and athletic achievements
Provide an upcoming tournament schedule
Provide all your contact information
Let them know that you are very interested in their program
Thank the coach
Let the coach know that you will continue to update them with tournament results
Question: What are some of the biggest mistakes that players or parents make in the recruiting process? 
Answer: Although parents are very important in the recruiting process, over involvement can do more damage than good to the player. Coaches want to see the player take initiative and communicate with them, not just the parents. (Coaches are recruiting the player, not the parent). Players also often make the mistake of waiting too long. It's never too early to start the recruiting process. Schools will commit and sign players as early as possible. You don't want to wait too long and forfeit a scholarship opportunity for a school that was on your radar.
Question: What is the best way to get yourself out there? 
Answer: Play a competitive schedule! Do the best you can to play well in those events while also communicating with coaches. Always carry yourself with a great attitude and on/off course demeanor.
Question: What do college coaches look at the most? Scores, grades, etc.? 
Answer: Coaches look at a good combination of everything and they are all weighed pretty equally. Golf scores obviously matter, coaches want to recruit the best golfers they can get. Grades are also an important factor as a requirement to be accepted into the school. Coaches also don't just want a player that will low numbers. The will weigh your on and off course demeanor, how you interact with your parents and playing competitors, work ethic, character, etc.
Question: Are golf camps a good idea?
Answer: Yes! Participating in college camps are a great way to build relationships with the coaching staff and allow them to see your golf potential and work ethic outside of tournament play. It's also a great way to make a great first and lasting impression and might allow you to experience more than your typical official or unofficial visit.
Question: How do I earn a college scholarship? 
Answer: This has to deal with the number of scholarship players currently on the team. Every program is different. Each program is given a specific number of scholarships to distribute to their players. Some coaches will distribute evenly, other may have full/partial scholarship opportunities with walk on positions available. It's best to have this conversation with the coach during your recruiting visit about what would be available to you.
Question: When college coaches come to watch you play, what is it they're looking for?
Answer: When coaches come to watch you play, first off most of the time that means they are interested. They usually look at a few things:
On/Off Course Demeanor
Course Management
Decision Making
How you bounce back from a bad shot/hole
How you handle pressure
How you interact with your parents and playing partners
How you handle adversity
How you treat the golf course and your equipment
All of the above applies to everyone in the group! I can't tell you how many times coaches will come up to us and say "I actually found this guy/girl while I was actually there to watch a different person in the group!" You never know who is watching.
We hope this Q & A was helpful! Most of the time when one person asks a question, others are wondering as well. Don't forget we are always here to answer any questions that any players or parents have. That's what were here for! Until next week…
Fairways & Greens,
Maty