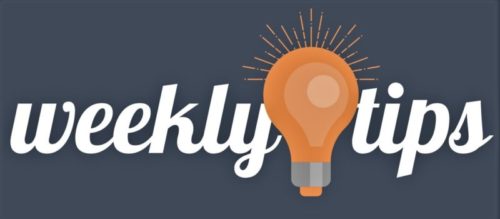 Registering with the NCAA Clearinghouse/Eligibility Center
Before you can take an official visit to any campus, be eligible at a Division I or Division II school, or sign a National Letter of Intent you must be cleared by the NCAA Eligibility Center. Creating an account, is the first step to becoming a college athlete! 
The process of creating an account with the NCAA Eligibility Center is fairly easy. First, you'll start with the account creation. Here, you will input all of your personal information (name, address, email, phone number, high school, graduation year, etc.) They will also ask a few basic questions on your high school career and the sports you have competed in (pictured below).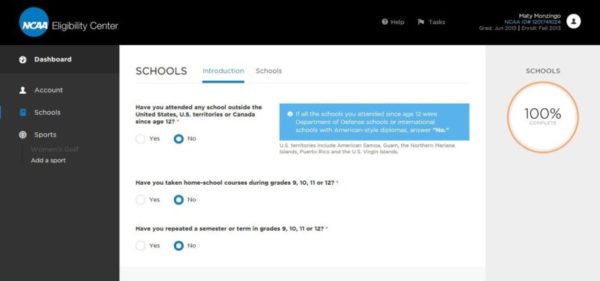 After completing this step you will receive an NCAA ID# which you should keep for reference. You'll then send in your transcripts and test scores. While taking your ACT or SAT you also have the option to provide a code to your testing agency to send your scores directly to the NCAA Eligibility Center. And if all of this gets very confusing, don't worry the Eligibility Center has created a task list for you to visit if you have not completed certain requirements (pictured below).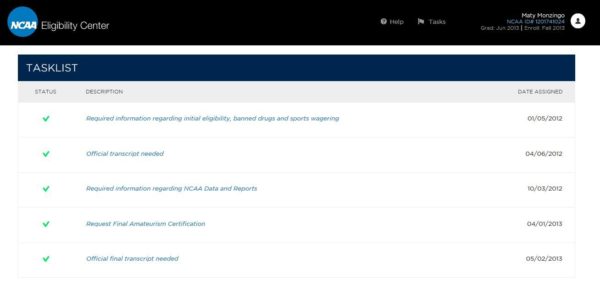 *Note, if you have attended multiple high schools, you will have to submit a transcript for each. You also have the option to submit international documents on the site if it applies to you. 
Next, you will complete a few modules on NCAA banned drugs and sports wagering and at the end, sign off to acknowledge that you have read and comply to the information provided. You will then request your Amateurism Certification. Here, the Eligibility Center will look through all of your information (transcripts, GPA, test scores, courses, etc.) to either approve or disapprove your certification for academics and amateur status. If you plan to participate in more than one sport, you will have multiple certifications. The certification will look similar to the one pictured below:

The Eligibility Center will not start on your certification unless it is requested by a College/University. 
Finally, payment! The registration fee is a one-time fee of $90 for students from the United States and its territories, and Canada. The registration fee is $150 for students from all other countries.
If you have more questions regarding the NCAA Eligibility Center visit the link below for FAQ's.
http://www.ncaa.org/student-athletes/future/how-registerI
If you are ready to register and create an account visit the link below!