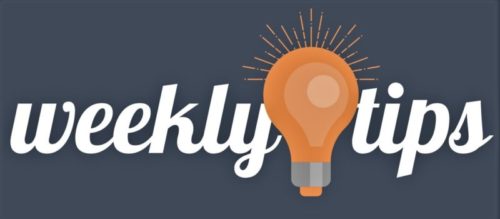 Recruiting Tips – Being Recruited at a Tournament
Welcome back to Tip Tuesday! Today's topic is all about being recruited at tournaments! If you've ever played in a TJGT event, most likely you will have seen a college coach out and about recruiting for their programs. And if you're anything like me as a young adult, you may have felt some nerves come along if that coach ends up walking with your group for a few
A question that I've been asked is "When a coach comes to a tournament what exactly are they looking for?" Quite honestly there isn't a simple answer, every coach is looking for different things. Some coaches might be there to watch a specific player they have been in contact with, others might be around just to scope out the lead groups on the final day looking for some talent. Either way, there's a few things coaches ALWAYS seem to see:
On/Off Course Demeanor
How do you carry yourself throughout your round? Do you have a bad attitude upon arrival at the tournament? What is your appearance, did you come prepared with your equipment? Your ball lands in a divot in the fairway or plugs in the bunker, how will you handle these situations? It's so important to be cognizant of these things regardless if a coach is there or not.
Course Management/Decision Making
Coaches love to see how you manage a golf course. Are you hitting driver off every tee? Do you go for every par 5 or are you setting yourself for the best chance to make a birdie? Are you position yourself well off the tee and on the green? Do you try to "Tiger Woods" a shot from the trees or get yourself out of trouble?
How you bounce back from a bad shot or hole
This one is super important. I think we've all played with that guy or girl that always manages to slam their clubs, throw their clubs and use profanity. No one likes playing with those people let alone recruiting them, so pick yourself up and dust yourself off. I'll leave it at that.
How you handle pressure
Coaches love pressure. Although very infrequent to come across, sudden-death playoffs are always a great testament of how you handle adversity. Under-par rounds also contain a lot of pressure, what happens when you are 4-under with 4 holes to play?
How you interact with your parents and playing partners
Coaches like to watch you closely when interacting with your families. Mainly because how you treat your parents is a direct reflection of how you might treat them as a coach. Being respectful with your playing competitors also goes a long way!
How you treat the golf course and your equipment
Are you repairing your divots and ball marks around the greens? Are you slamming your clubs or throwing them back in your bag? Are you throwing your balls in the water after a bad hole?
All of the above applies to everyone in the group! I can't tell you how many times a coach will come up to us and say "I actually found this guy/girl while I was actually there to watch a different person in the group!" You never know who is watching. Of course, this isn't everything a coach a looks at but it's a start!
Until next week,
Fairways & Greens
M