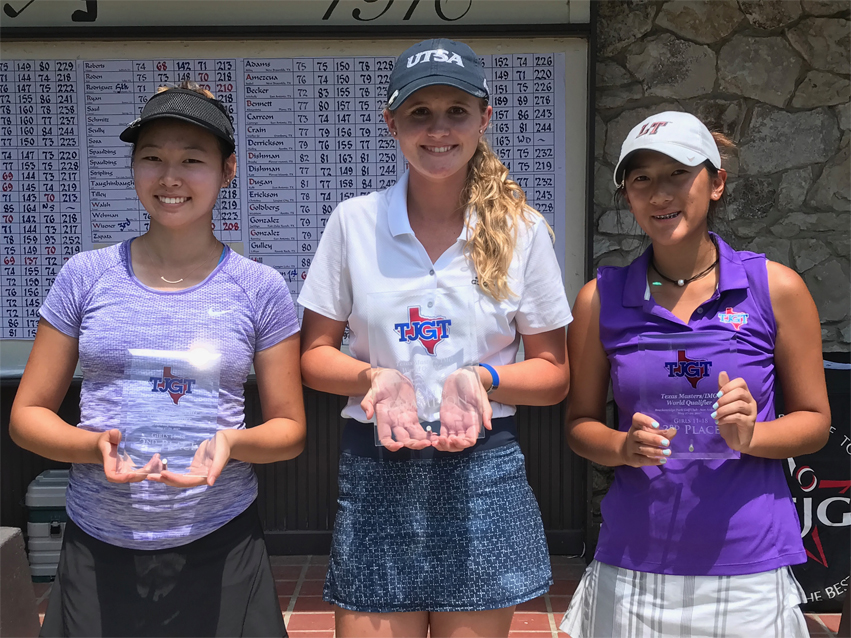 BRACKENRIDGE PARK GC | MAY 27-29 – Despite a rush of wet weather that brought the third and final round to a grinding (temporary) halt a few holes in, the scoreboard was full to the brim with blue and red numbers at the annual Texas Masters/IMG World Qualifier, played at legendary Brackenridge Park Golf Course in San Antonio.
Two local residents – junior-to-be John Keefer and senior-to-be Hannah Holzmann – captured the titles in the Boys 11-18 and Girls 11-18 divisions, respectively, but it took Herculean efforts from both, as the challengers came fast and strong all three days. Both Keefer and Holzmann opened with rounds of 66 (-5), and Keefer finished at 7-under total for the tournament and a narrow one-shot victory. Holzmann play her final two rounds even par, finishing at 6-under and a more comfortable 12-shot victory.
All in all, 11 players finished the three days under par, and 29 more shot at least one round under par, one of the highest totals in years at the tournament.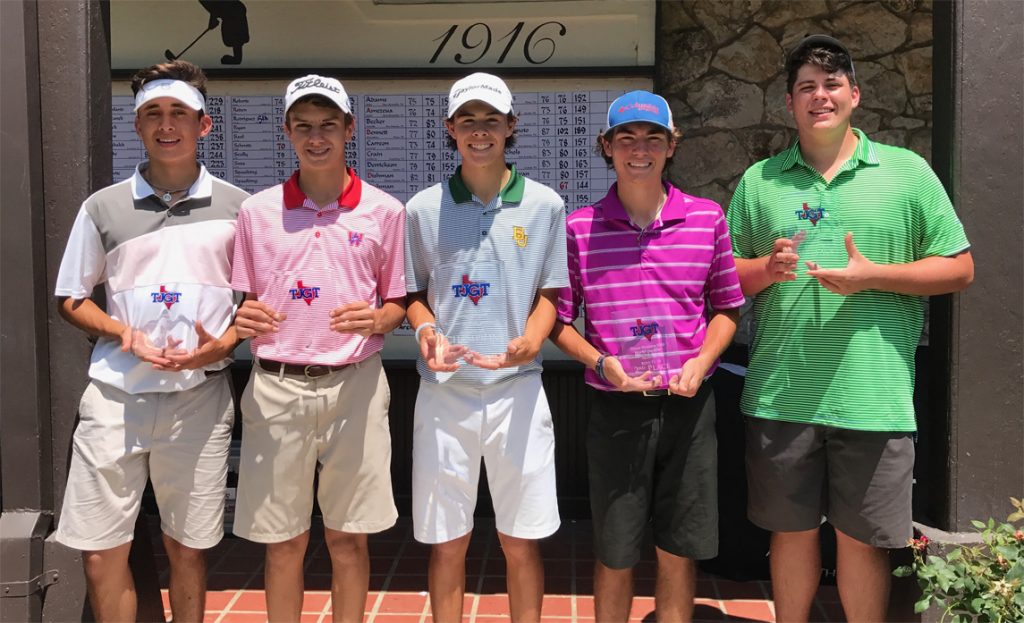 BOYS 11-18
The final round was a dog fight for the top players. Keefer began the day with a slim lead, but was challenged early and often by the other top contenders. On a day that did not yield quite as many birdies as the previous two, Baytown's Jason Bryant and Dallas' Holden Wisener put the most pressure on Keefer. Bryant started fast, notching two early birdies and then two in a row early on the back 9, but suffered a bogey on the final hole to put him in second place. Wisener started a little slower, carding two bogeys on the front, but had two birdies and no bogeys on the back for a final round 70, good enough for third place, two shots back of Keefer.
Rounding out the top 5 was Austin's Nick Palmo, who was 4-under for the tournament, and a three-way tie for 5th between Andrew Rodriguez, Thomas Bockholt and Ethan Eppinette, with Rodriguez winning the scorecard playoff.
The low round of the day went to Allen's Mathew Chairuangdej, who fired a 5-under 66, his lowest ever tournament score.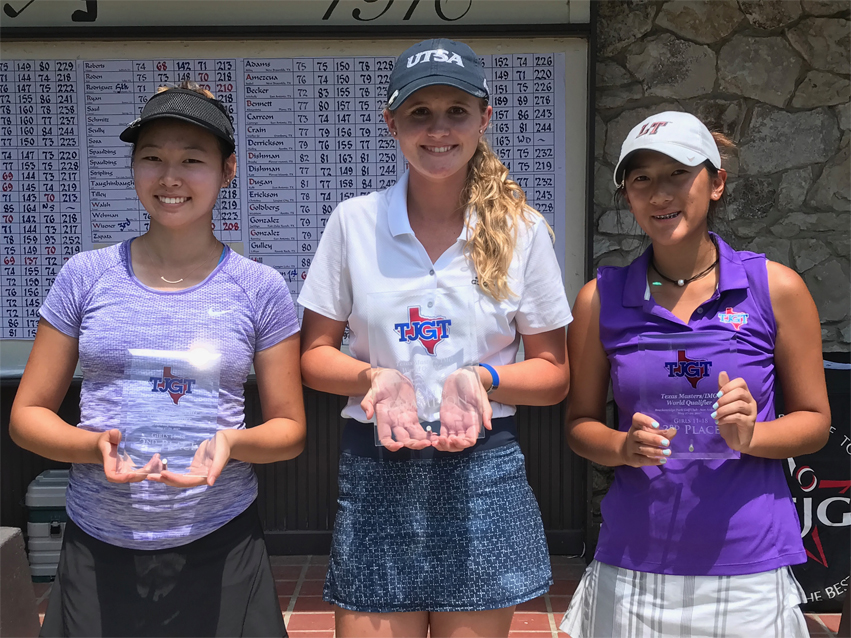 GIRLS 11-18
The golf course played a little tougher on the girls side, and with Holzmann jumping out to a large early lead with the opening round 66, the battle for the next two rounds was more for second and third place. In Round 2, Houston's Denise Pan shot a blistering 67 to establish herself as the clear-cut favorite to take the runner-up position, but she faltered a bit in the final round, shooting a 75, saving par on her final hole to secure second place by one shot.
Austin's Hanna Liu and Katy's Kelsey Wylie were in a tight race for third place throughout the final round. Wylie enjoyed a slim lead to start the day, but a double-bogey on her second hole erased all of that. She finished strong, however, making three birdies in a row mid-round, and carding four on the back nine to finish with a round of 73. Liu started fast, birding three of her first five holes, and while she stumbled a bit during the middle of her round, she finished with two straight birdies to card an even-par 71 and tie Wylie for the tournament. The scorecard playoff victory also went to Liu.