(MAY 6-7, TYLER, TX) The first leg of the Callaway Elite Championship Series concluded this past weekend as Skyler Eubank of College Station and Anna Takahashi of Grapevine took the individual titles at the 2017 CEC-The Tyler Rose at Pine Dunes Resort & GC in Frankston, Texas. The field of more than 100 players enjoyed perfect weather and course conditions both days, and competed for AJGA stars, TJGT Play of the Year rankings and points in the race for the Callaway Elite Championship Cup.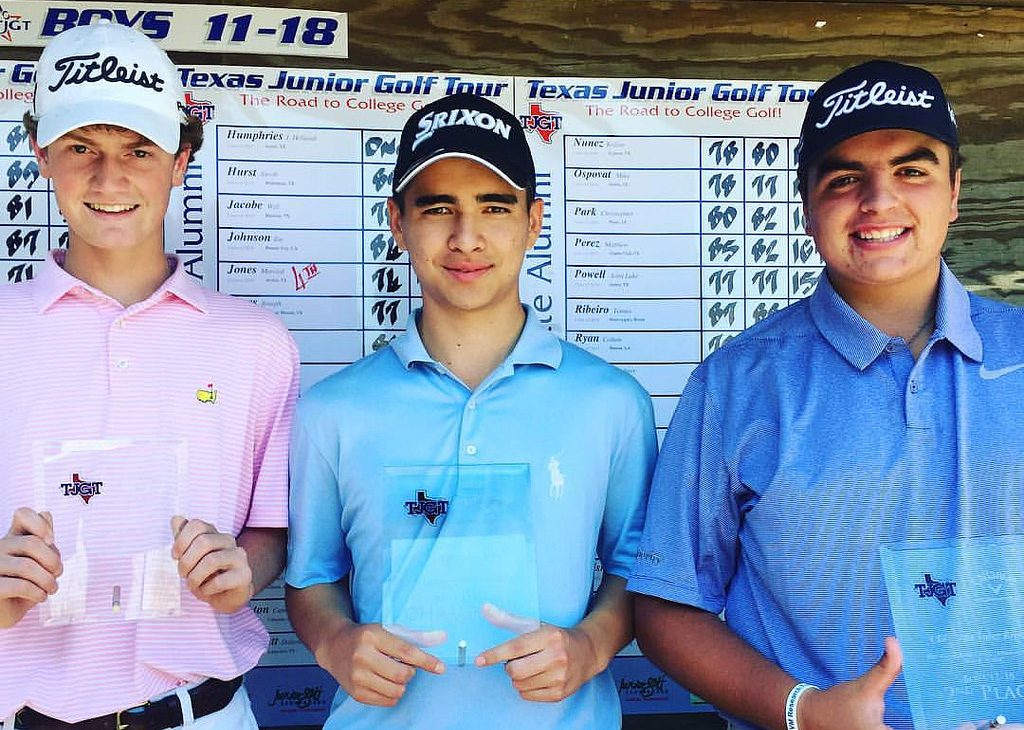 BOYS 11-18 DIVISION
Despite perfect conditions, the boys division was tested early and often in Round 1, as the tree-lined golf course gobbled up tee shots that were even slightly off line. Fairways and greens were at a premium all day, and those that managed to keep the golf ball on line were rewarded. Sophomore Colin Guinn of Houston and junior Coulter Bostick of Fort Worth set the pace on Day 1, both firing even-par rounds of 72. Bostick recorded six birdies (including two in his last three holes) and six bogeys in his round, while Guinn was a bit more steady, matching three bogeys with three birdies.
Southlake's Will Fore and The Woodlands' Lawson Comer stood one shot back after the first round, and 13 other players were within five shots of the lead heading into the second day.
In Round 2, Eubank separated himself from the rest of the pack with a brilliant 3-under-par 69, the only under-par round in the boys' division, backing up his opening 74, for a two-day total of 143. Eubank played masterfully on Day 2, notching three birdies on the front 9, and capping his round off with an eagle on the par-5 18th hole for a five-stroke victory.
Coming in second was Kingwood junior Grayson Blunt. After a 76 during Round 1 that left him four shots off the lead, Blunt fired an even-par round of 72, including eight straight pars to finish the back 9. Guinn tied Blunt with a two-day total of 146, but took third place due to a scorecard playoff. Rounding out the Top 5 was Austin's Marcial Jones and Fore, who both finished at 152.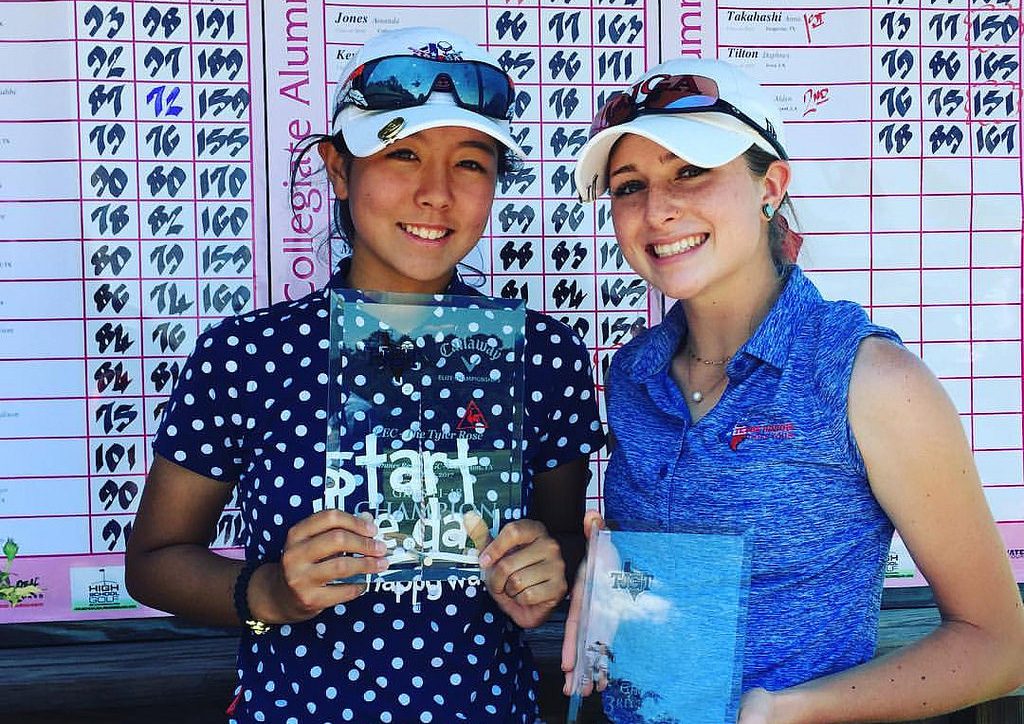 GIRLS 11-18 DIVISION
In the Girls 11-18 division, Sugar Land's Michelle Huynh kicked the tournament off with a phenomenal 1-under round of 71 (the only under par round of the day). She started a bit slowly, bogeying her second and third hole, but finished incredibly strong, going two under in her last seven holes, highlighted by three birdies in a row mid-round. Takahashi stood two strokes behind after day one, and Austin junior Madison Goldberg stood in third place after Round 1 with a 75. In all, 14 players shot 80 or better during the first round.
Day 2 proved to be a bit more difficult for the girls, as only two players shot better than 75, highlighted by Frisco's Gabbi Bentancourt, who improved upon her Day 1 score by 15 shots, firing an even-par round of 72 on Day 2. Takahashi proved to be the most steady over the two days, shooting 77 on day two for a 150 total, taking the title by a single stroke over Shreveport's Alden Wallace and Plano's Grace Pettijohn.
Takahashi was a bit shaky on her opening nine of the second day, but rallied on the back nine, carding three birdies on her final 9 holes to play them even par. The battle for second and third was a tight one, as Wallace and Pettijohn shot matching 75s on Day 2, with Wallace taking second place in a scorecard playoff. Goldberg finished in fourth, two shots back of Wallace and Pettijohn, and Huynh rounded out the Top 5 another stoke behind.
Want to see pictures from the CEC-The Tyler Rose and many other tournaments? Follow TJGT on Flickr and view them here.