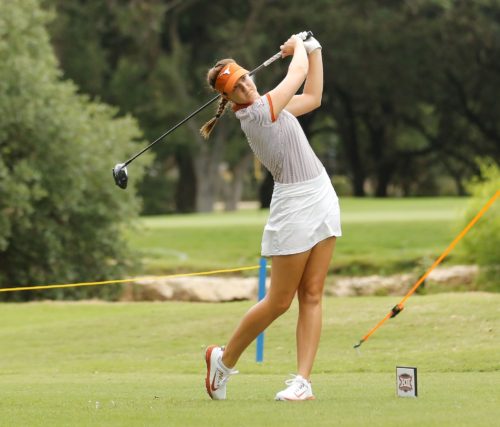 Do you ever wonder what's inside the head of a professional golfer and former NCAA Division 1 athlete? 
Good news for you, now you don't have to. Welcome to the TJGT alumni spotlight! Each week we will feature a Texas Junior Golf Tour alumni that's playing professionally or at the collegiate level. Each player will give insights into their own lives, golf game, reminisce on TJGT memories, while also giving some helpful advice to current junior golfers.
So let's get started….
In this weeks spotlight is Haley Mills; current Symetra Tour player and former Division 1 Golfer at The University of Texas.
Name: Haley Mills
Age: 24
Hometown:  Tyler, Texas
High School: Class of 2013
College: The University of Texas at Austin (UT)
Favorite Golf Course: Olympic Club (San Francisco, CA)
Favorite Golfer: Ben Crenshaw
Biggest Golf Accomplishment:
-Finished 1st in her very 1st collegiate tournament at Texas A&M
-Finished 3rd out of 370 players at Stage 1 of LPGA Qualifying School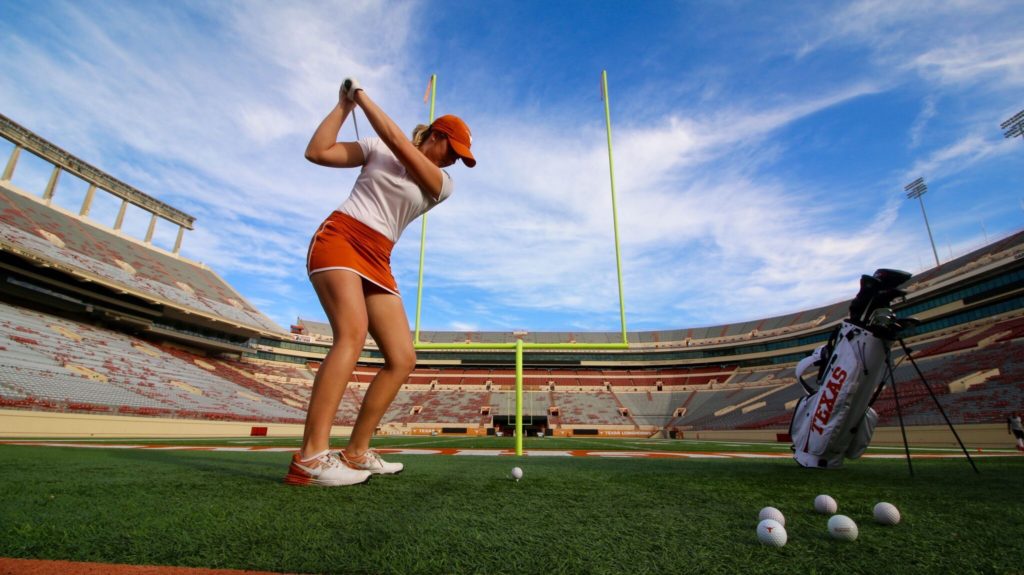 What part of your game are you always working on?
I am always working on my wedges from 50-110 yards. Those are my scoring numbers where I get a lot of my birdies from.
What advice would you give to junior golfers?
Always have fun while playing and practicing. Golf is just a game and if it's taken too seriously you can get burnt out at a young age. Also, spend more time practicing short game than spending time on the driving range!
Favorite TJGT tournament: Red River Rivalry TJGT vs. OJGT
What's your favorite TJGT memory?
My favorite memory on the TJGT was finishing birdie, eagle, birdie to shoot 66 at a TJGT event at Old American in Dallas, TX in 2012.