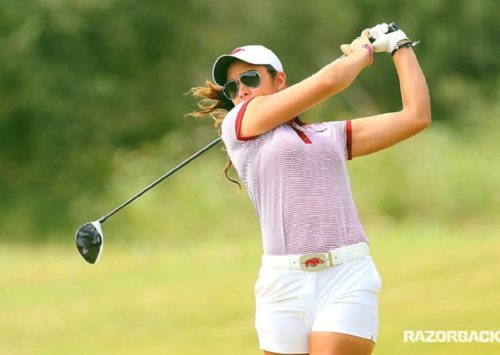 TJGT Alumni Spotlight
Welcome back to the TJGT Alumni Spotlight! In this week's spotlight is collegiate golfer at Arkansas, Maria Fassi!
As a junior golfer, Maria had many accolades. She won the Mexican Amateur in 2015 and 2016, 3 appearances at the U.S. Girls Junior Championship (2012, 2013, 2015), 2 appearances at the U.S. Women's Amateur (2013, 2015) and won the 2015 Spirit International. Maria played her very first event in the United States on the Texas Junior Golf Tour! She won her first event with us, carding a final round 3-under 69 to finish even par for the tournament. Maria also played in our Traditions Fall Invitationals and was a part of the 2011 TJGT Red River Challenge Team.
As she enters the spring season of her senior year she has become a very decorated Razorback! Just as a freshman she was a WGCA All-American Honorable Mention, All-SEC Second-Team and SEC-All-Freshman Team. She qualified and started all 7 events as a freshman. Maria won her first collegiate event in her sophomore year at the ANNIKA Intercollegiate shooting 71-66-68 and finished the year out with an impressive 71.83 stroke average. As a junior she was a WGCA First-Team All-American, SEC Player of the Year, First-Team All- SEC, and No.1 ranked player in the country headed into the NCAA Championship! We wish her the best of luck in her final career at Arkansas and look forward to her future professional career!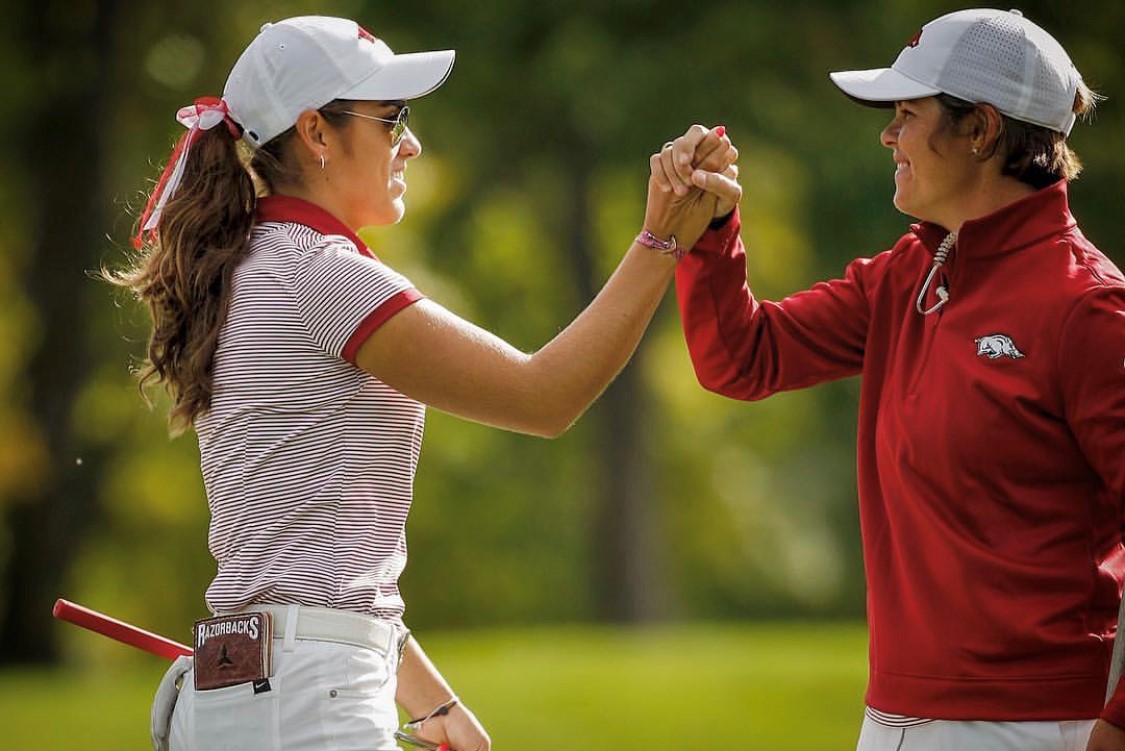 MARIA'S COLLEGIATE HONORS
Women's Golf Coaches Association All-American Honorable Mention | 2016
WGCA First-Team All-American | 2018
First-Team All-SEC | 2018
SEC Women's Golf Player of the Year | 2018
ANNIKA Award and WGCA Award Watch Lists | 2018
Palmer Cup Selection (International) | 2018
U.S. Women's Open | 2016, 2017, 2018
Second-Team All-SEC | 2016
SEC All-Freshman Team | 2016
Arkansas Academic Honor Roll | Spring 2016, Fall 2016, Spring 2017
Sponsor's Exemption to the Walmart NW Arkansas LPGA Championship presented by P&G | 2016, 2018
Here's a little more about Maria!
Name: Maria Fassi
Age: 20
Hometown:  Pachuca, Mexico
High School: UFD, Class of 2015
College: University of Arkansas, Class of 2019
Favorite Golf Course: Lake Merced (Daly City, CA)
Favorite Golfer: Lorena Ochoa
Biggest Golf Accomplishment:
"Winning the Annika Award in 2018, the best collegiate golfer voted on by my peers, coaches, and media!"
What part of your game are you always working on?
"My short game is something I'm always trying to get better at, I feel like it helps me be more confident when hitting my approach shots to the green."
What advice would you give to junior golfers?
"To always have fun while playing, regardless of the results or situations. We always have to enjoy the round, in the end it's going to help you in your future golf career as well as in life."
What's your favorite TJGT memory?
"My favorite TJGT memory is probably the first tournament I played in, because it was one of the very first tournaments I played in the U.S. Everyone was super welcoming and the girls I played with understood where I came from and welcomed me to the tour!"