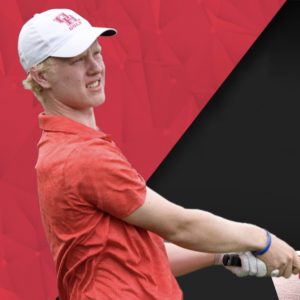 Do you ever wonder what's inside the head of a Division 1 Golfer?
Good news for you, now you don't have to!
This weeks alumni spotlight, George Gardner comes to us from Southlake, Texas! He is currently a Redshirt Junior at the University of Houston. Prior to his collegiate career he competed in 16 tournaments with us on the TJGT. He was a 2-time champion on the TJGT with wins at the 2013 Oakmont Jr. Championship and the Champions Circle. He also led the Southlake Carroll Dragons to the 2015 6A State Championship.
George had a smooth start out of the gates as his Sophomore year consisted of plenty under-par rounds. His low collegiate tournament record was a 7-under total of 210 over 3 rounds at the Ka'anapali Collegiate Classic. George's low round was a 66, which he shot this past March at the Border Olympics. He is also a member of the 2015-2016 and 2016-2017 American Athletic Conference All-Academic Team. Here's a little more about George:
Name: George Gardner
Age: 21
Hometown:  Southlake, Texas
High School: Southlake Carroll, Class of 2015
College: University of Houston
Favorite Golf Course: The Floridian
Favorite Golfer: Tiger Woods
Biggest Golf Accomplishment:
-2 Top 10 Finishes in collegiate events (Bayou City Intercollegiate & Ka'anapali Classic)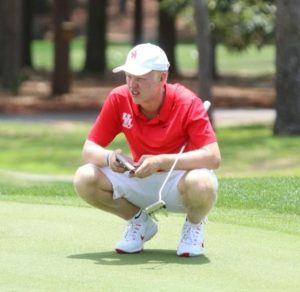 What part of your game are you always working on?
"I am always working hard on my putting every day. It is one of the most important aspects of the game and the key to shooting low scores."
What advice would you give to junior golfers?
"The advice I would give to junior golfers is to work hard on putting and short game daily. A good short game can still produce decent scores when ball striking is off. It is the key to consistently producing good scores, and consistency is extremely important in this game."
What's your favorite TJGT memory?
"My favorite TJGT memory was a tournament at Oakmont Country Club in which I won a 7-hole playoff. Looking back at it, that tournament was a blast and the playoff was very fun. It's always exciting to win a tournament and the staff did such a great job that week. Playing TJGT's with my friends has produced memories that I will remember for a lifetime."