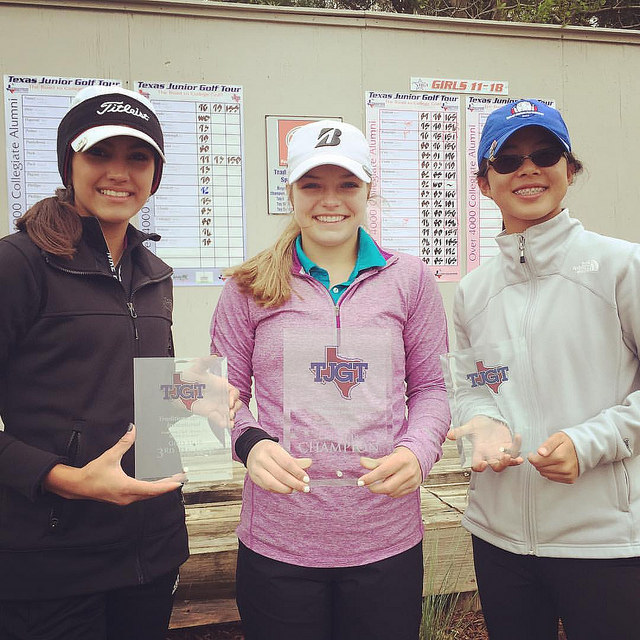 MARCH 11-12, COLLEGE STATION – The Traditions Club, home of the 2009 NCAA Men's National Champions and host site of the 2011 NCAA Women's National Championship, played host to 102 of the best high school golfers in the country this weekend, and players, staff and parents alike were treated to some of the best weather in the entire history of the event. Temple junior William Paysse shot a blistering two-day total of 8-under-par to take the title in the Boys 11-18 division, and The Woodlands sophomore Karina Benavides shot a second-round 75 to claim victory in the Girls 11-18 division, her first-ever tournament win.
GIRLS 11-18 DIVISION
After Round 1, Plano's Ashley Liu held a one-shot lead after firing a 2-over 74. One shot behind her was fellow Plano resident Melena Barrientos, and another shot back was Benavides and College Station's Amanda Jones.
Houston's Denise Pan rounded out the top 5, firing a 5-over 77. 11 of the 17 players in the division shot 85 or better on a golf course that is quite challenging from the girls' tees.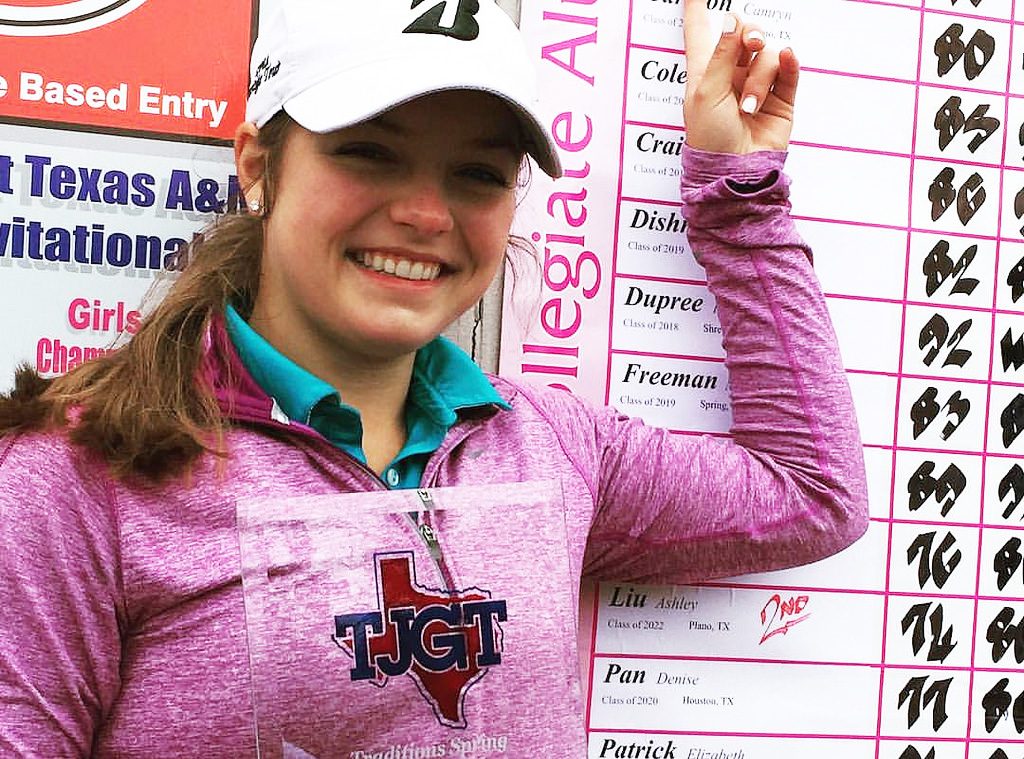 Scoring conditions were tougher for the ladies during Round 2, and only four players carded rounds in the 70s, highlighted by Benavides, who shot 75, the lowest round of the day, giving her a two-day total of 151, her career low for a two-day tournament (and her first win!).
Liu and Barrientos finished three shots back of Benavides at 154, finishing tied for second. Camryn Carreon of San Antonio jumped up a few spots with a second-round 76 to claim a tie for 4th place with Jones.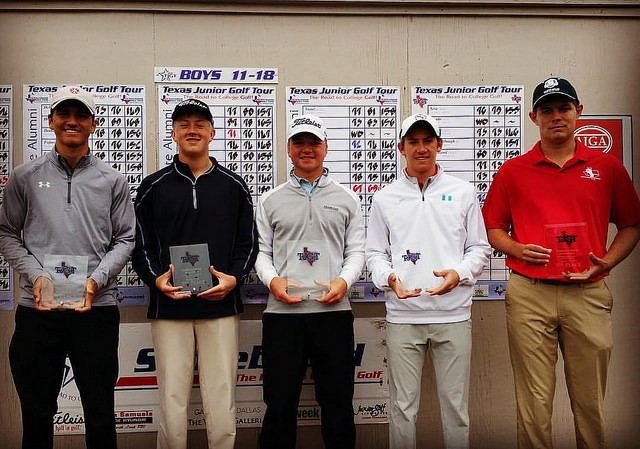 BOYS 11-18 DIVISION
On the Boys side of the leaderboard, Round 1 featured some of the lowest scores in tournament history, as six players shot under par, lead by Paysse's 5-under 67, giving him a three-shot cushion over Oklahoma's Dawson Meek and Fort Worth's Brandon Massey, who both shot 70. Ten players shot even par or better on Day 1, which featured relatively benign conditions (and a little rain toward the end of the round) and soft greens, and 30 players (almost half the field) finished the day at 3-over-par or better.
On Day 2, which brought higher winds and slightly lower temperatures (but no rain), Paysse went into cruise control, firing a calm 3-under 69, giving him his 8-shot victory. Playing in the same group as Paysse was Meek, who did his best to challenge the lead during the day, and shot a solid 2-under 70, grabbing solo second place. Pearland's Alec Brown tied Paysse for low round of the day with a 69, and Fort Worth's Rodrigo Rodas and Houston's Matthew Riedel turned in 1-under 71s. Brown and Rodas took a share of 3rd, and McKinney senior Kai Greywall finished in solo 5th.